Panic attacks are increasingly common. They are also treatable and you can make a full recovery and never have another one.
Whilst they can be very frightening they are not dangerous. Some of the things you may experience can be scary but remember these will pass. Panic attack symptoms include:
racing heart
sweaty hands
breathing faster
dizziness
In this video, Annie gives some tips on how to manage panic attacks.
Annie's top tips for managing panic attacks
Remind yourself 'This will pass', 'I am safe'
Open your eyes look at the space you are in
Stamp or ground your feet into the floor
Say your name and the day
Slow down your breathing
Find five things around you and pay extra attention to them. Use all 5 of your senses.
5 things, 5 senses
Tip 6 is particularly useful. Here's an example of how to engage all your senses:
You're at school and you focus on your jumper as one of your five things.
Really look at your jumper: what do you see?
When you touch it how does it feel?
Does it make a sound (maybe you could gently flick the sleeve, can you hear anything)?
Does it smell of anything? 
You may want to carry a mint or a sour sweet for one of your 5 items and really focus on that using all your 5 of your senses including taste. 
If you know you are experiencing panic attacks and would like more support you can of course contact us. You are not alone. This will pass.
More information
If you aren't sure if you are having a panic attack, we would recommend you talking to your GP. If you live in Northamptonshire message CAMHS LIVE (details below). There is also plenty of information and support on the sites listed below.
No Panic offers advice, help and support for those suffering from anxiety based disorders for 13-20 year olds (including OCD and phobias).
You can find out more about them here or ring to chat to someone on 0330 606 1174.
Young Minds Crisis Messenger is a free text service provides 24/7 crisis support if you are experiencing a mental health crisis and need support. It is simple to text them, you could just put something like 'I am struggling' and they will message you back.
You can find out more about them here – or text YM to 85258.
Anxiety UK offers advice & support for people with anxiety stress.
You can find out more about them here. They are also available from 10am-8pm on 03444 775 774, or text them on 07537416905.
Papyrus is a charity dedicated in supporting children and young people under 35 who are having suicidal thoughts. They are open weekdays 9am-10 pm and weekends & Bank Holidays 2pm-10 pm.
Papyrus is also there for you if you are an adult or young person worried about someone experiencing suidical thoughts.
Visit their website, text them on 07860 039967 or ring them on 0800 068 41 41.
Childline is a charity you can call or chat with.  For the 1-2-1 chat you need to be registered – it only takes a few minutes but it is a good idea to do this when you are feeling okay so you can quickly access it if you are struggling.  Childline is not 24 hours at the moment (this may change). You can chat to a counsellor between 9 am and midnight (you can not join live chat after 10.30 pm).
Find out more here or call them on 0800 1111.
If you live in Northampton The Lowdown runs a crisis cafe once a week for anyone aged 12-18. You do not have to go to the cafe at the moment – you can chat to them remotely as well.
Check out their opening times on their website.
Another crisis cafe once a week is run by Youthworks in Kettering for anyone aged 12-18.
You can go to the cafe – just ring ahead, or find out more on Twitter. Visit their website or ring on 01536 518 339.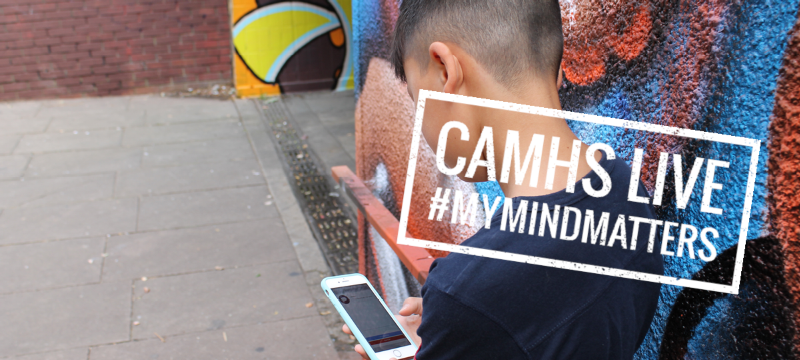 CAMHS Live is a run by the child and adolescent mental health service in Northamptonshire  and you can live chat with them on weekdays. It is for Young people 13 years and older and parents or carers wanting advice and information about emotional wellbeing and mental health services.
Visit their website to start a live chat with them.